Public Health Promotion & Disease Prevention
The AOA's Health Policy Institute (HPI) establishes how doctors of optometry can work to address public health issues.
Blue Light Patient Education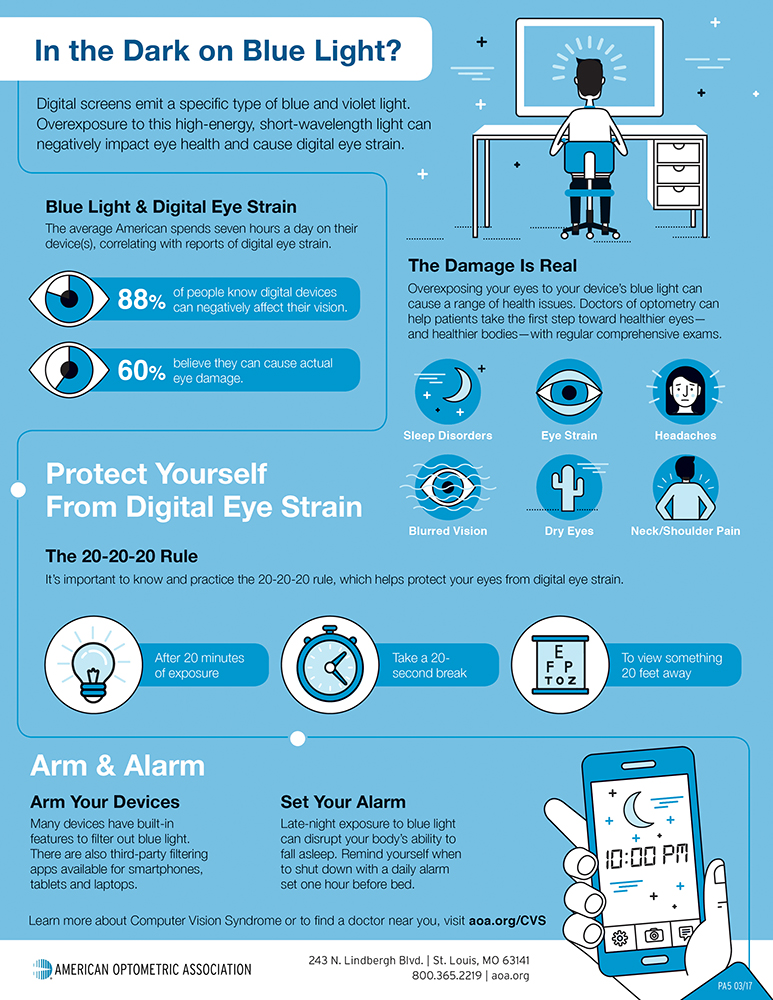 Share this one-sided 8.5" x 11" information sheet with your patients and the community you serve.
Related News
---
Congresswoman encourages federal recognition of optometry's utility in COVID-19 vaccinations nationwide as more states activate doctors of optometry alongside new vaccine developments.
The AOA Emergency Children's Vision Summit will provide the opportunity for doctors of optometry to learn from experts on children's eye care as they assess the crisis and chart a course forward. The members-only virtual event launches an ongoing conversation, led by the AOA, on children's eye health and vision care. Its School Readiness Summit is set for July.
Paraoptometric attendance at the AOA's premier advocacy conference, May 23-25, helps reinforce optometry's case for immediate changes that will affect the entire practice.