Public Health Promotion & Disease Prevention
The AOA's Health Policy Institute (HPI) establishes how doctors of optometry can work to address public health issues.
Blue Light Patient Education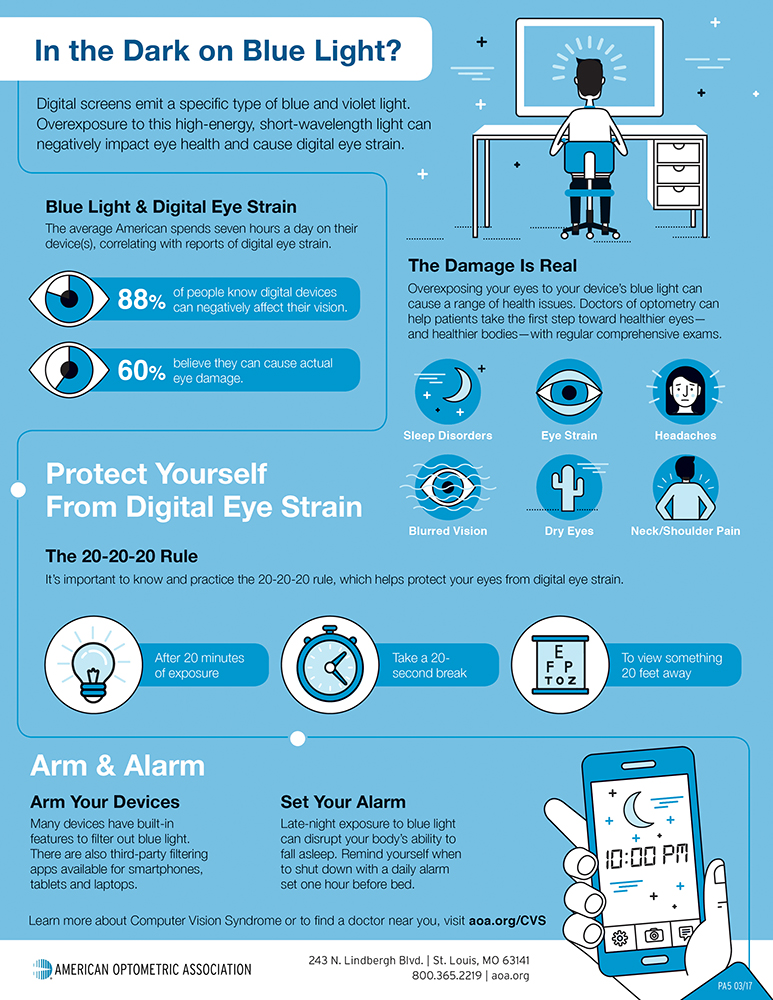 Share this one-sided 8.5" x 11" information sheet with your patients and the community you serve.
Related News
---
'Eyeconomist' data shows optometry's market opportunities 'never better' with rapidly increasing demand for medical eye care services underscoring the profession's role in primary eye health and vision care.
The implantable miniature telescope is one option to improve vision.
Violators of antitrust laws are potentially subject to criminal and civil penalties, as well as "immediate dismissal" from their position or relationship with the AOA, even if they were unaware their actions were not legal.