Public Health Promotion & Disease Prevention
The AOA's Health Policy Institute (HPI) establishes how doctors of optometry can work to address public health issues.
Blue Light Patient Education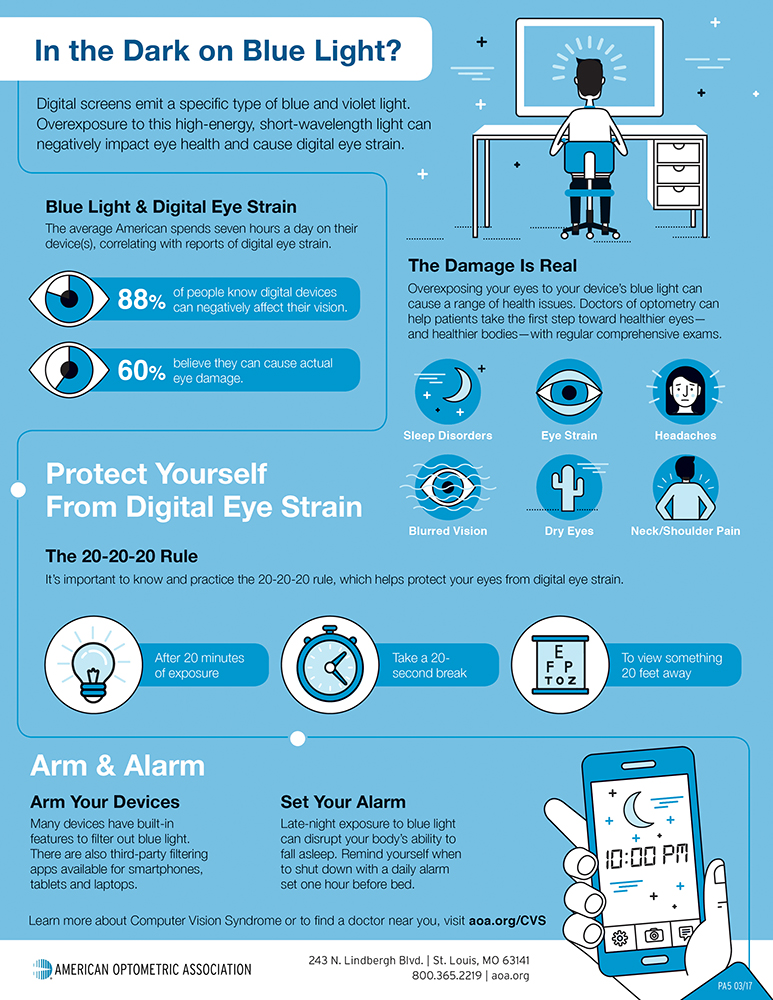 Share this one-sided 8.5" x 11" information sheet with your patients and the community you serve.
Related News
---
The AOA 2021 Virtual Learning Livecast, Oct. 1-2, offers over a dozen courses specifically geared toward integrated, doctor-paraoptometric education. But registration closes Monday, Sept. 27.
Congress' Sept. 15 deadline for bill language passes with lawmakers backing key guardrails that AOA's advocates say must be in place for a workable benefit. Yet, price tag developments may forestall efforts.
COVID-19 has taught us that planning ahead may be more critical now than ever. During periods of uncertainty, it's important to keep a long-term perspective.