Public Health Promotion & Disease Prevention
The AOA's Health Policy Institute (HPI) establishes how doctors of optometry can work to address public health issues.
Blue Light Patient Education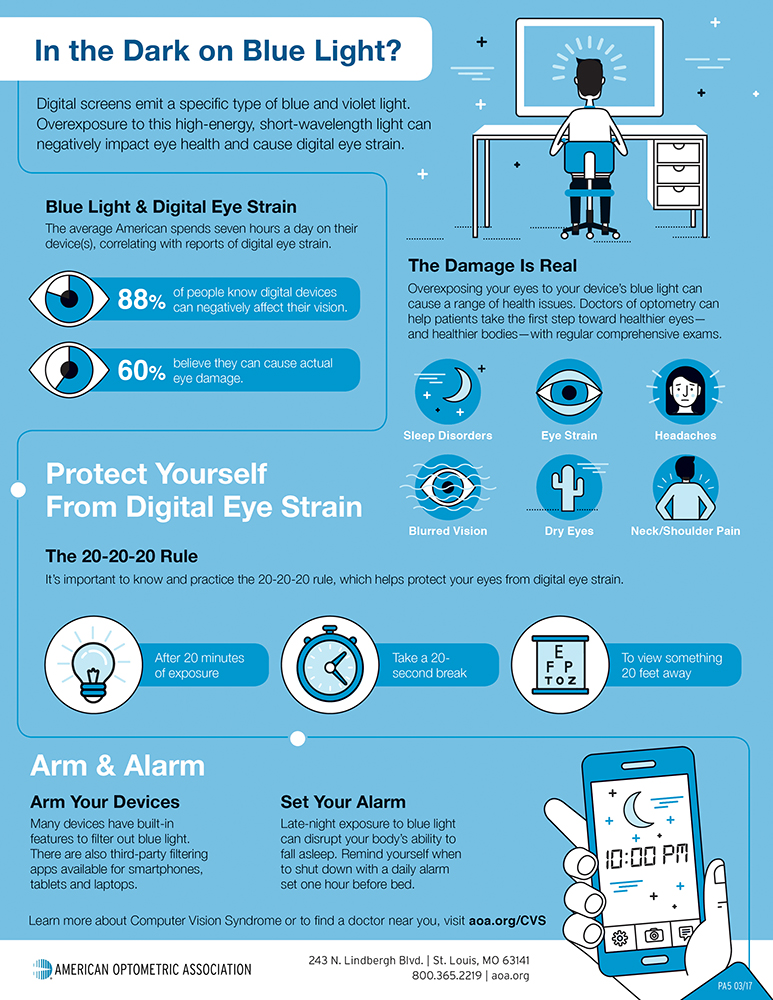 Share this one-sided 8.5" x 11" information sheet with your patients and the community you serve.
Related News
---
As many recognize "World No Tobacco Day" on May 31, the AOA filed public comments in support of FDA efforts to reduce smoking rates and preserve patients' eye health and vision.
Americans' stress levels are at the highest point in decades. Discover how you can ease anxiety this Mental Health Awareness Month.
A former American Optometric Student Association president is one of the first graduates of the AOA's Leadership Institute. Discover what he's taking away from the program.